microsoft ubuntu WslRegisterDistribution failed with error: 0x80370102
這個問題, 要安裝 windows features, 在 Win11 先按 Win鍵,再輸入關鍵字 feature 就會到設定畫面裡的"新增選用功能".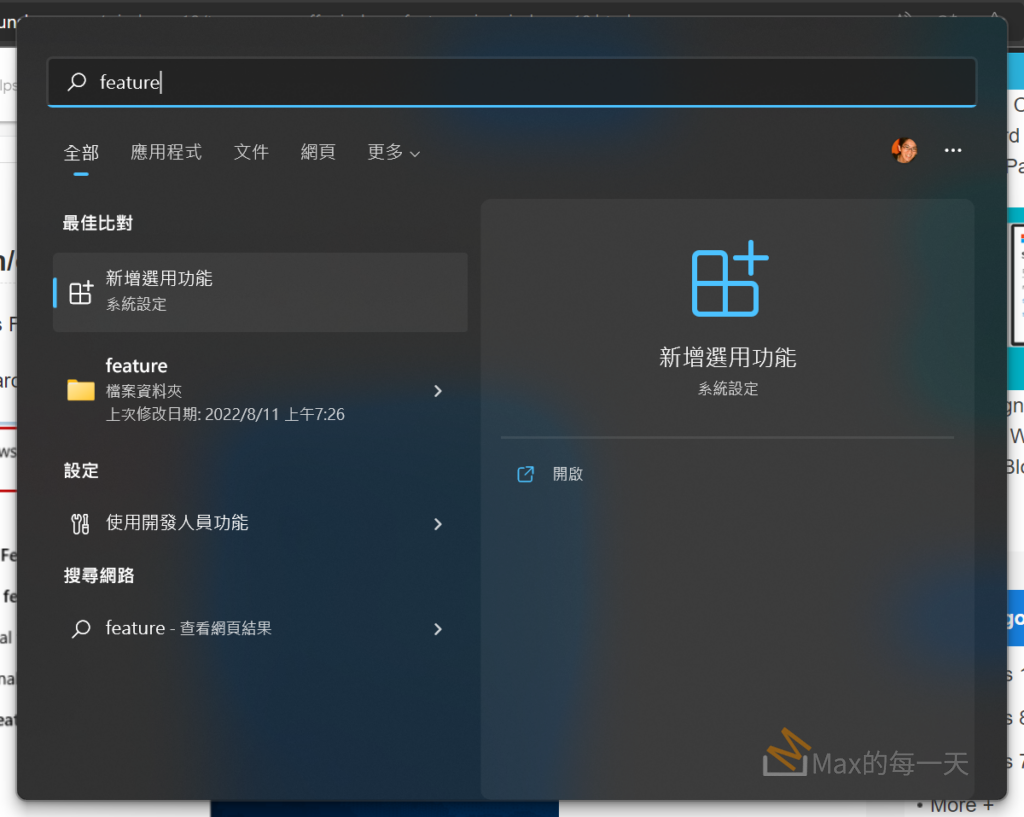 如果是 Win11, 請把 "hyper-v" 與"虛擬化" 與 "Windows 子系統 Linux 版" 這3個打勾: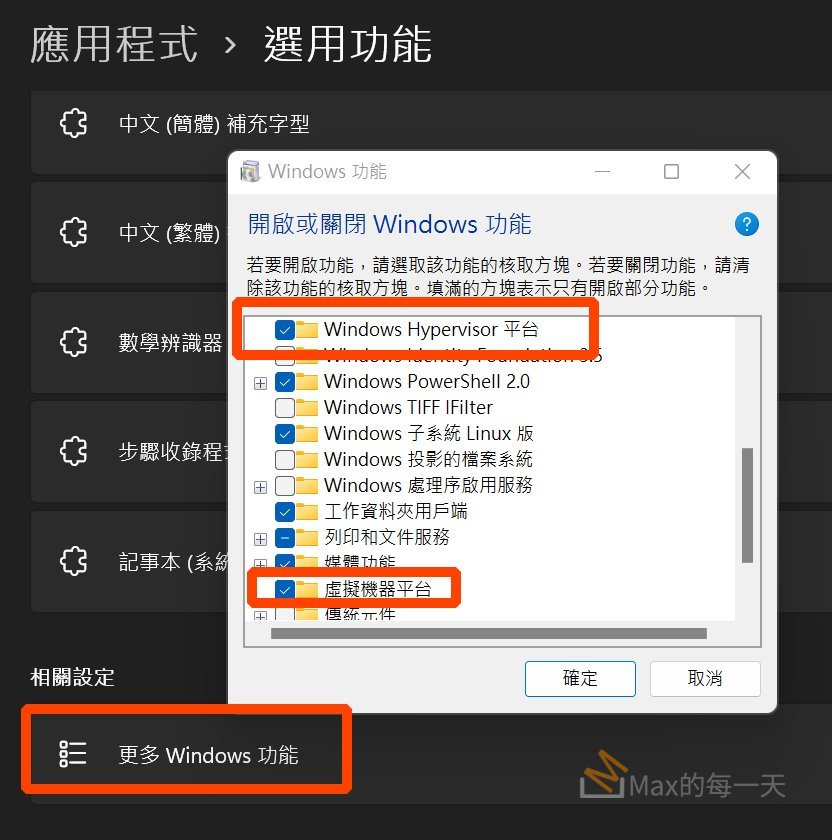 比較特別的是 Win 10 用的字不太一樣.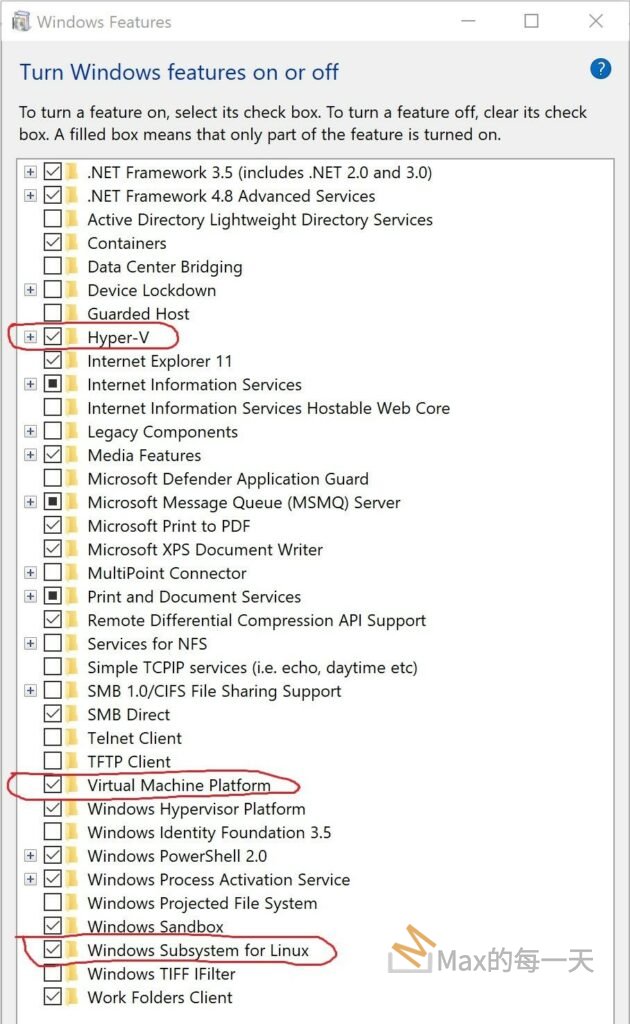 Virtual Machine Platform is another mandatory feature you need to enable in order to fix the Error 0x80370102 while starting the Windows Subsystem for Linux. To enable the Virtual Machine Platform, do the following:
Search for turn windows features on or off in the Taskbar search box.
Click on the search result.
Find out Virtual Machine Platform option.
Tick the corresponding checkbox.
Click the OK button.
Let the installation be completed.
Reboot your computer.
After that, try running the WSL on your PC.
相關文章